Here at Roomster, we're getting pumped about the Super Bowl, therefore we decided to follow up our Super Bowl Party Recipe Guide, with an awesome drinks guide.
After all, every good party needs good drinks. Especially when the party simmers within competitive feelings among your guests.
Remember, you're trying to maintain a chill, fun and feast like environment.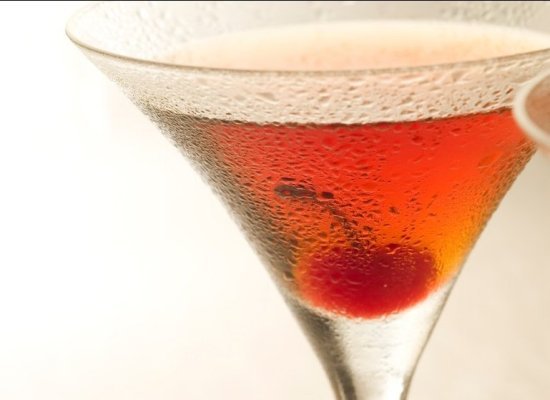 Directions
Fill a cocktail shaker or small pitcher with ice. Add the bourbon, both vermouths, and the dash of bitters. Cover and shake vigorously, or stir, until combined and chilled, about 30 seconds. (In general, by the time the shaker mists up the drink is ready.) Strain into a chilled
cocktail
glass. Garnish with the cherry or orange twist and serve.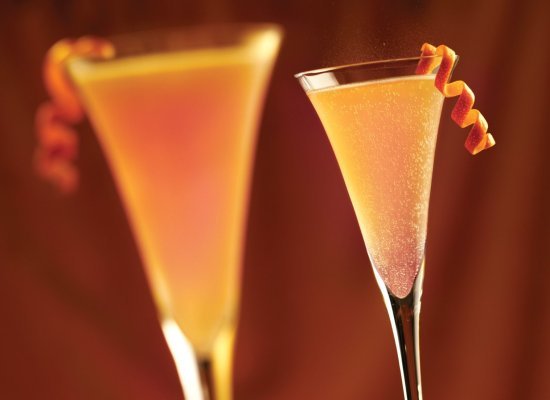 INGREDIENTS:
.66 oz

Grand Marnier

.66 oz

Cranberry juice

.66 oz

Passion fruit juice or puree

2 oz

Moet Champagne
Garnish:
Orange spiral twist
Glass:
Flute
DIRECTIONS:
Add Grand Marnier, cranberry juice, passion fruit juice or puree to a shaker and fill with ice. Shake vigorously and strain into a chilled Champagne flute. Top with Moet Champagne and garnish with an orange spiral twist.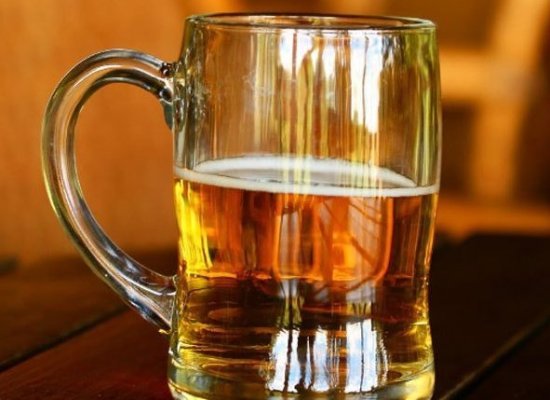 INGREDIENTS:
1 oz

Bourbon or rye whiskey

Beer
Glass: Shot and pint
DIRECTIONS:
Pour the whiskey into a shot glass. Fill a pint glass halfway with beer. Drop the shot glass into the beer.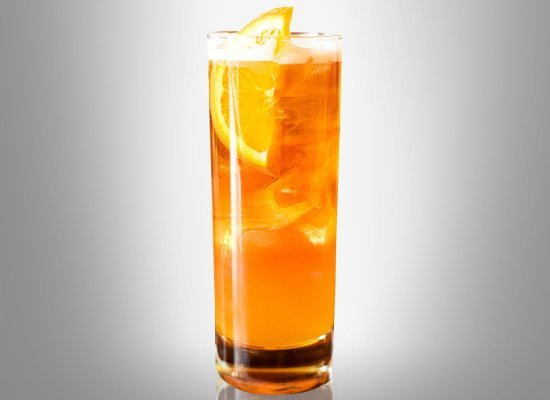 You will need a bottle of Old Speckled Hen Beer, an English pale ale, for this bourbon-based mixed drink.
Ingredients
2 Dashes Angostura Bitters

1/4 ounce fresh lemon juice

3/4 ounce maple syrup

2 ounces bourbon

Old Speckled Hen Beer

orange slice to garnish
Directions
Place all of the ingredients, except for the orange slice and beer, into a cocktail shaker filled with ice.

Vigorously shake the mixture for 35 seconds and then strain into a cocktail glass filled with fresh ice.

Top the drink with the beer and then garnish with the orange zest slice; serve immediately.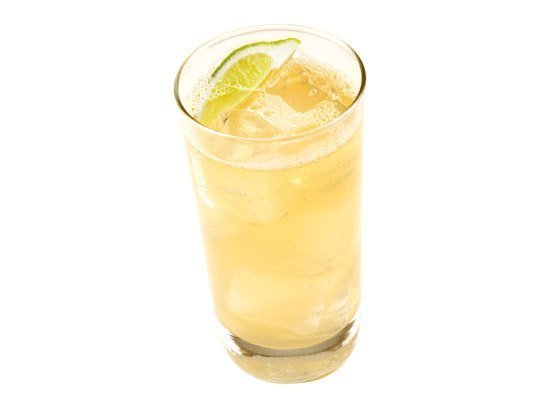 Ingredients
1.5 oz

Ketel One Citroen Vodka

.5 oz

Lime juice

.5 oz

Simple syrup (one part sugar, one part water)

2 oz

Chilled ginger beer
Garnish: Lime wedge Glass: Highball
Directions
Add all the ingredients except the ginger beer to a shaker and fill with ice. Shake well and strain into a highball glass filled with fresh ice. Top with the ginger beer and garnish with a lime wedge.
Light rum (I prefer the classic Captain Morgan)
Blue Curacao liqueur
pineapple juice
cream of coconut liqueura cherry and slice of pineapple (optional)

Directions

1 oz light rum (please tell me you will have a little Captain in you)
1 oz Blue Curacao liqueur
1 oz cream of coconut liqueur
2 oz pineapple juice
Garnish with a cherry, pineapple, and, of course, the classic tooth pick umbrella

If you, for some reason, find this recipe too stout try adding some Grenadine to sweeten the deal and make your glass a miniature punch bowl. If you find the recipe too sweet cut the amount of Blue Curacao and pineapple juice in half and enjoy.
Not every drink has to be fruity or tangy. We recommend Whiskey and Coke for any occasion. And, you cannot call yourself a drinker until you have had a proper Whiskey and Coke.
Ingredients
Cola (preferably Coca Cola Classic, avoid

diet

colas)

Whiskey of your choice (preferably Jack Daniels, Crown Royal for special occasions)
Directions
Grab a comfortable glass, you will be using it all night..

2 oz whiskey

about 10 oz cola


If you are new to the wonderful world of Whiskey tone the dosage down to about 1 to 1 1/2 oz whiskey and let the flavor grow on you. If you are an experienced whiskey drinker try some variety with different types of whiskey: Old Charter, Irish Jameson whiskey, and try some bourbo recommend Jim Bean
Ingredients
12 ounces of beer

1 oz lime juice

3 dashes of Tabasco sauce

3 dashes soy sauce

2 dashes of Worcestershire sauce

2 dashes of Maggi or habanero sauce

fresh ground pepper to taste
Directions
Pour the lime juice, sauces and pepper into a chilled beer mug or pint glass.

Fill with beer.
Optionally, rim the glass with lime then salt and when pouring the beer be careful to not touch the salt as this will cause it to foam more.
Source thatsthespirit
6.76 oz Old-fashioned Lemonade

10.14 oz Belgian-style Wheat Beer

few Part/s Chopped Fruit
Directions
Fill pint glass with ice and slices of lemon, orange and lime, and then pour in the remaining ingredients
Ingredients
1/2 Guinness, or another stout, room temperature

1/2 champagne, chilled
Directions
Pour the stout and champagne into a pint glass and serve.